ADVERTIES Neckwear specializes in creating custom neckwear for school uniform programs, restaurants, hotels, airlines, fundraising give-a-ways and corporate events. Our clients include Fortune 500 companies to non-profit organizations. We are committed to giving you an excellent product, competitive pricing and a dedicated service team.
Getting started has never been easier for creating a corporate custom neckwear program. Simply submit digital logos, product images, and color themes to our experienced graphics art department.  We will create a number of full-color custom neckwear designs that are made specifically for your purpose and style needs. We'll work back and forth until we have the perfect necktie and scarf design.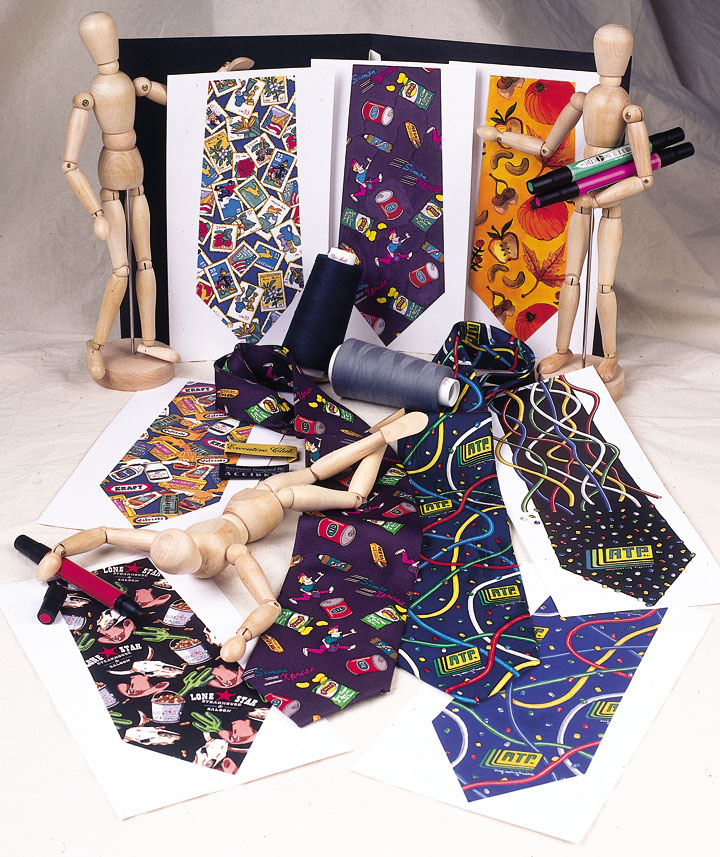 Please submit your ideas, design elements and Pantone colors to info@adverties.com.  Each presentation consists of 3-5 custom designs and a woven label design.  Pricing includes up to eight colors for printed items and up to four colors for woven items.  Please allow 5-10 working days for the initial presentation.
ADVERTIES Neckwear also works with your in-house graphics department.  If you have developed a layout with your marketing team, we will work with you to make the necessary adjustments to get it ready for production.  We accept almost all high-resolution digital formats.